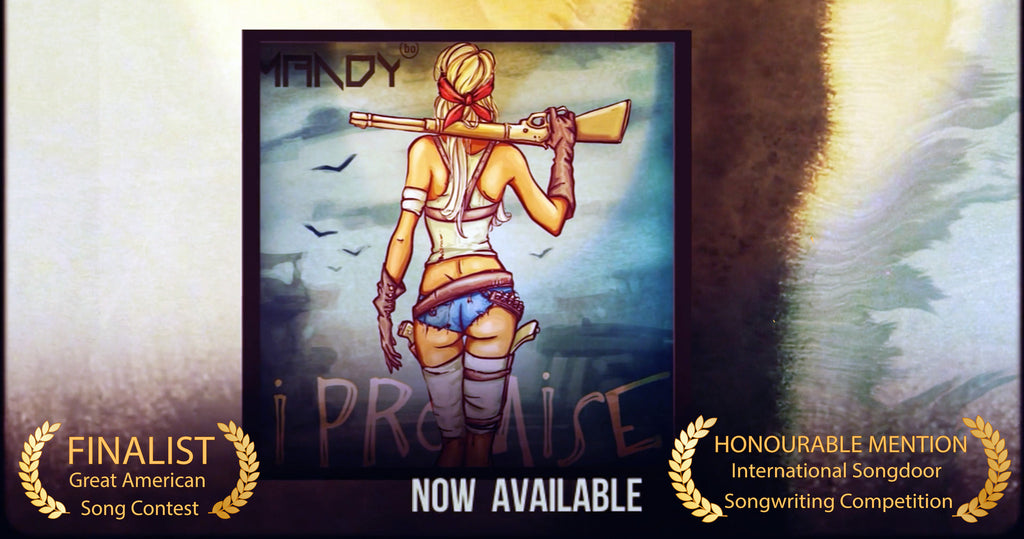 Mandy Bo's new single "I Promise", the second single of the "Making Herstory" EP,  has just been announced as an honourable finalist in the 17th Annual Great American Song Contest! The song was selected as one of the top 40 out of over 1800 entrants worldwide.
Here's what the industry professional judges had to say about it:
"This is the best f-you breakup song I've come across in a while. The sassy attitude, entertaining and appropriate musical elements and right-to-the-point lyrical message comes across brilliantly! There's no doubt that you have songwriting talent. CONGRATULATIONS! I hope we'll hear more from you in the years ahead. Good luck and keep writing songs!"
"I Promise" also earned honourable mention as a finalist in the 2016 International Songdoor Songwriting Competition.
Now available at www.pledgemusic.com/mandybo when you pledge to pre-order the new Live Album.