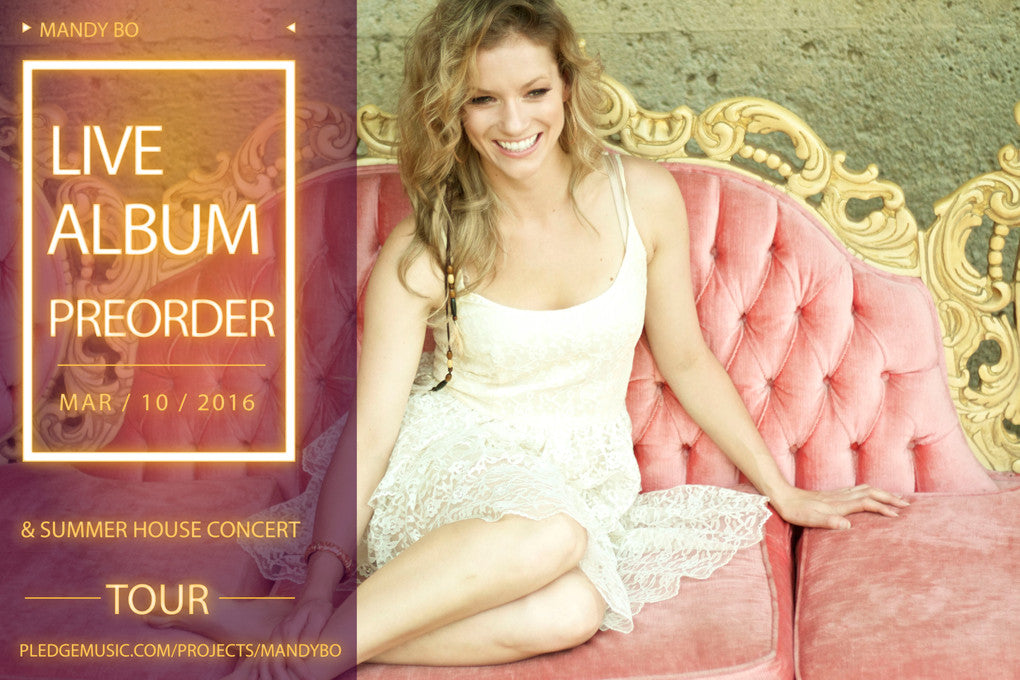 Singer-songwriter announces "Making Herstory" EP, PledgeMusic campaign and live album pre-order
Following the success of Mandy Bo's single 'Pay The Price' in February, the Canadian country singer-songwriter has announced a PledgeMusic campaign. The campaign will launch on 10th March 2016 to support a live album and summer tour, promoting her new EP 'Making Herstory'. The tour will begin in Toronto on 30th June, with a show that will be made available to stream to PledgeMusic backers, and later will become the live album that fans can pre-order as part of the campaign. 
Born into a life of hard-luck and poverty in the projects of Windsor, Ont., the groundbreaking B'ass Country artist MANDY BO had a rough start. With the determination and passion to turn her dreams into a reality, she made the courageous step of re-locating to Toronto, a hub for all musicians, at the age of 17. Here, Bo finally found comfort in the art of music. Writing, producing, and creating original songs, Bo has proved to be a country girl at heart who can seamlessly blend classic and contemporary Country along with EDM into her music.
Produced by award-winning producer Mark Zubek, the new EP 'Making Herstory', from which the recent single 'Pay The Price' was released, is the culmination of two years of work for Mandy Bo and a step towards the next level in her career.

While it's true that her path has been challenging from time to time, Bo aims to help others going through hard times with her music, and 10% of money raised beyond the project goal will be donated to non-profit organisation Music and Memory.

For more information on Mandy Bo, visit http://mandybo.com/pages/the-bo

For details about Music and Memory, visit http://musicandmemory.org
Connect with Mandy Bo: