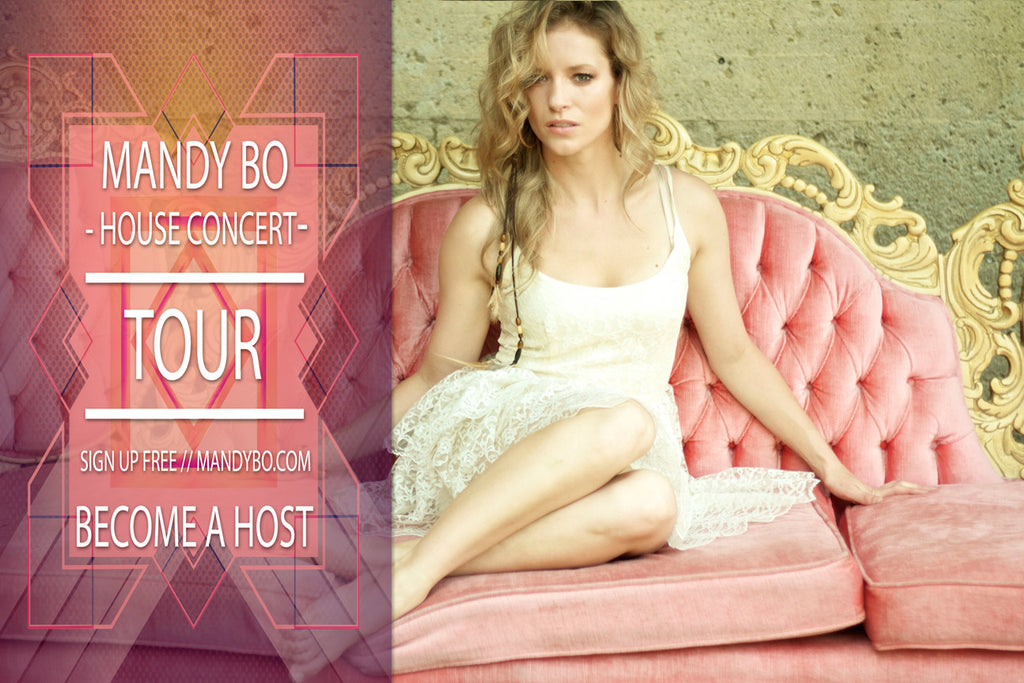 Mandy Bo Brings Country Music to Your Backyard, Literally!
Country Singer Mandy Bo Wants You to Be Part of Her Summer House Concert Tour
Is your house big enough to host a potluck or movie night for 20, 25, or 30 friends? If so, you could host your very own MANDY BO concert, right in your living room or backyard as part of her House Concert Tour across Ontario this summer to promote her new EP Making Herstory. Toronto-based artist MANDY BO is calling for fans to sign-up to host donation-based concerts in their homes at no charge. The Tour kicks off with a big event in Toronto June 30th, which will be recorded for a Live Album. Fans can become concerts hosts, as well as pre-order the Live Album now through Mandy Bo's PledgeMusic campaign.
CHECK OUT BO'S INTERVIEW WITH SPIRIT OF COUNTRY RADIO:
Born into a life of hard-luck and poverty in the projects of Windsor, Ont., the groundbreaking B'ass Country artist had a rough start. With the determination and passion to turn her dreams into a reality, she made the courageous step of re-locating to Toronto, a hub for all musicians, at the age of 17. Here, Bo finally found comfort in the art of music. Writing, producing, and creating original songs, Bo has proved to be a country girl at heart who can seamlessly blend Country, Jazz and Pop into her music.
The "Making Herstory" EP was produced by Mark Zubek; who's worked with everything from Grammy winning artists to Canadian Idol finalists. Bo caught the attention of the award-winning producer after launching a successful Kickstarter campaign in 2014. Since, Bo's been featured on Canadian television shows such as CP24 and Rogers TV, heard on radio stations and podcasts throughout Canada and the US, as well as seen in countless newspapers, magazines and music blogs.
"I've been waiting so long for this moment and working so hard towards making it happen," said Mandy Bo. "I poured the last two years of my life and everything I have into this EP and I am so very proud of it. I hope PledgeMusic can help me accomplish my dream. Taking my music out on the road and sharing it with others is my ultimate passion."
While it's true that her path has been a challenging one, with your help, Bo aims to help others who are going through hard times and pain with her music; 10% of money raised beyond the project goal will go to the non-profit organization Music and Memory.