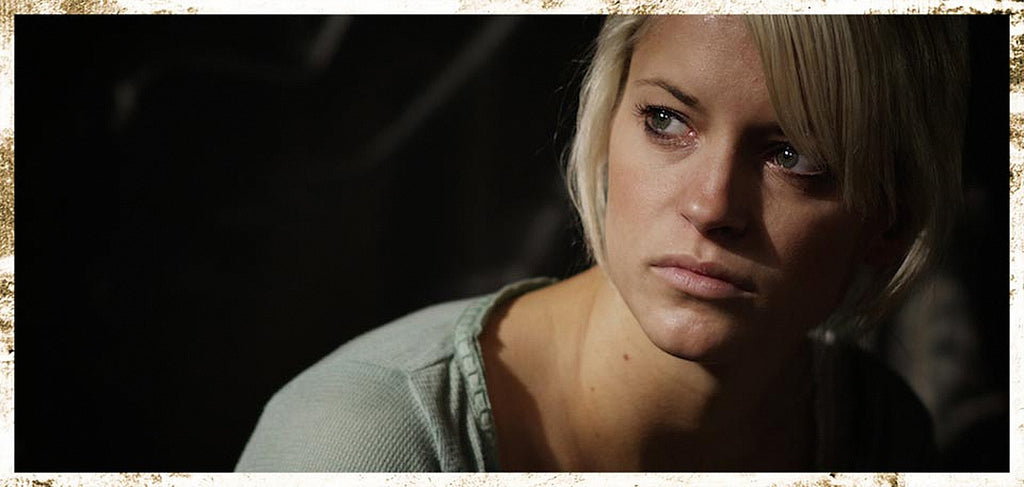 "The film will likely be remembered for being both the inaugural feature of helmer Chris Pickle and the screen debut of Canadian model Mandy Bo." -- John Anderson, Variety
"Bo, as Grace, delivers a pitch-perfect performance as a young, single mother who must give up her daughter to foster care because of a drug addiction… Bo is terrific as Grace, particularly in the opening scenes when she laments the loss of her child but can't resist shooting up heroin." – Ted Shaw, The Windsor Star
"I was extremely surprised when I found out that this was her first acting gig. The girl is a natural and truly conveys an intense character. It seems to me that all those years of modelling as proven to be useful– this newbie seems to have an uncanny ability to convey heart-wrenching emotion with the most subtle body language." -- The Watchful
Bo is best known for her role as leading lady Grace in a film called "Saving Grace". When Director, Chris Pickle started the long search for the perfect "Grace", he was awestruck when they first met. "I can honestly say that I've never met an actress with better raw instincts," says Pickle. "Her natural and honest choices blew me away... Mandy is going to be a major talent."
Grace is a beautiful young nurse who lives a life of pain and anguish. Her addiction to heroin has forced the authorities to take away her beloved daughter Jessica, and put her on the verge of losing her job at the hospital. Grace finds sickly solace at the end of a junkie's needle as she burns the days away, lost in the darkness of despair.
A near fatal overdose lands her in the very hospital that she works-but also into the hands of one of the hospital's janitors, Clayton. He's an odd survivalist who hunts rabbits on the weekends from an abandoned school deep in the desolate countryside.
When Grace wakes up in the bowels of Clayton's makeshift bunker, he tells her a bizarre story. One in which he has not only saved her from a life of drugs, but also from the horrors of the world itself. But the crumbling bunker is infested with terrifying secrets. Grace digs for courage and strikes out at her captor, but her violent struggle is far from over as she trades one horror for another.
Directed and co-written by award-winning filmmaker, Chris Pickle, Saving Grace is a horrific and thrilling story that forces us to consider--when we become strong enough to conquer our own personal hell--will it be too late?
Upon release, "Saving Grace" premiered at the Montreal Film Festival, as well as aired on the SuperChannel for more than a year. In 2014 the film also played along side the Cannes International Film Festival and was released via DVD, iTunes, Amazon Instant and other digital platforms.
For more details visit: http://savinggracethefilm.com