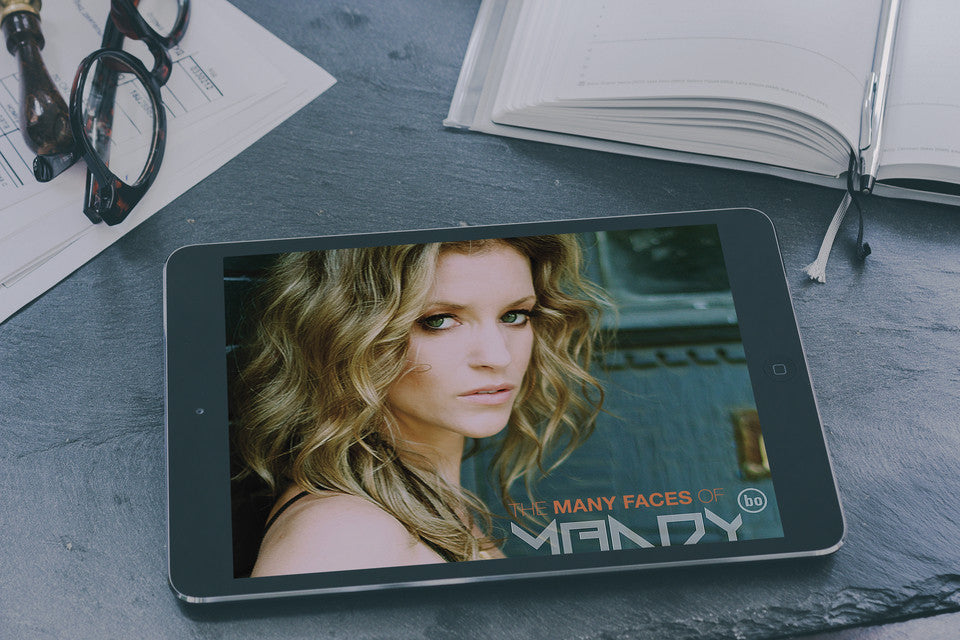 The Many Faces of Mandy Bo
"Sultry, hot," and, "really cool!"  - CP24 Breakfast Television Hosts
"Her personal story and therapeutic approach to songwriting proves that music can help anyone triumph through adversity and hardship." - Orange Country Reverb
"I often come across many artists that have a story to tell, however, this musician's life story touched my soul....By remaining true to herself this artist of worth has now emerged as a rising star within the music/film industry." - TTW Magazine
"This passionate singer not only creates songs, she created a sound."  - MOOV Magazine
"Mandy Bo is the underdog striving for Country greatness!"  - Country Music Junkies
Take a look at the rising career of country singer-songwriter, model, actress, author and icon Mandy Bo. Share in the memories of her journey as she establishes herself as a prominent figure in both the film and music industries.
Completely full-color, with photos throughout and lavishly designed, The Many Faces of Mandy Bo is a stunning and timeless ebook that features more than 150 images from Bo's journey from model, to actress, to rising country music star.
PDF download for reading on PC, Mac, iPad, iPad Touch, iPhone, Android, all Nook products, Sony Reader, Kindle, Kindle Fire and other readers.
This book is also available in softcover: http://www.mandybo.com/products/the-many-faces-of-mandy-bo-softcover